Here's our Golden Family!
Please go to K9data.com and type in the name of any of our dogs to get a complete health and genetic report.
Please be introduced…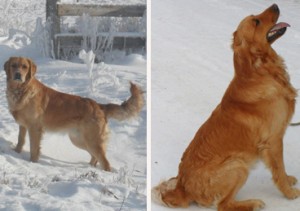 Guy William! (USA) CKC. Reg. No: 1130944 / DOB: 03-Oct-2014. Will comes from a line of trophy hunters from Wyoming. His perfect form  and alertness reflect his great bloodlines. He is extremely well connected and seems to sense what is expected of him.  Will has a beautiful blend of light to medium color. He stands tall and is about 86 lbs. His outstanding features are his posture and his beautifully shaped head with intelligent eyes. Will is the definition of social. He loves people!
Arya Bellatrix:  CKC. Reg. No.: BY590490 / DOB: 11-Dec-2014. Arya, owned by our son,  is our biggest tease. She loves to find a treasure and have all the others after her. Her strong point is her desire for companionship. She likes to stay close by us.   She is the tallest of our females and weighs in at about 65lbs. Her sad eyes belie the mischief that lies within.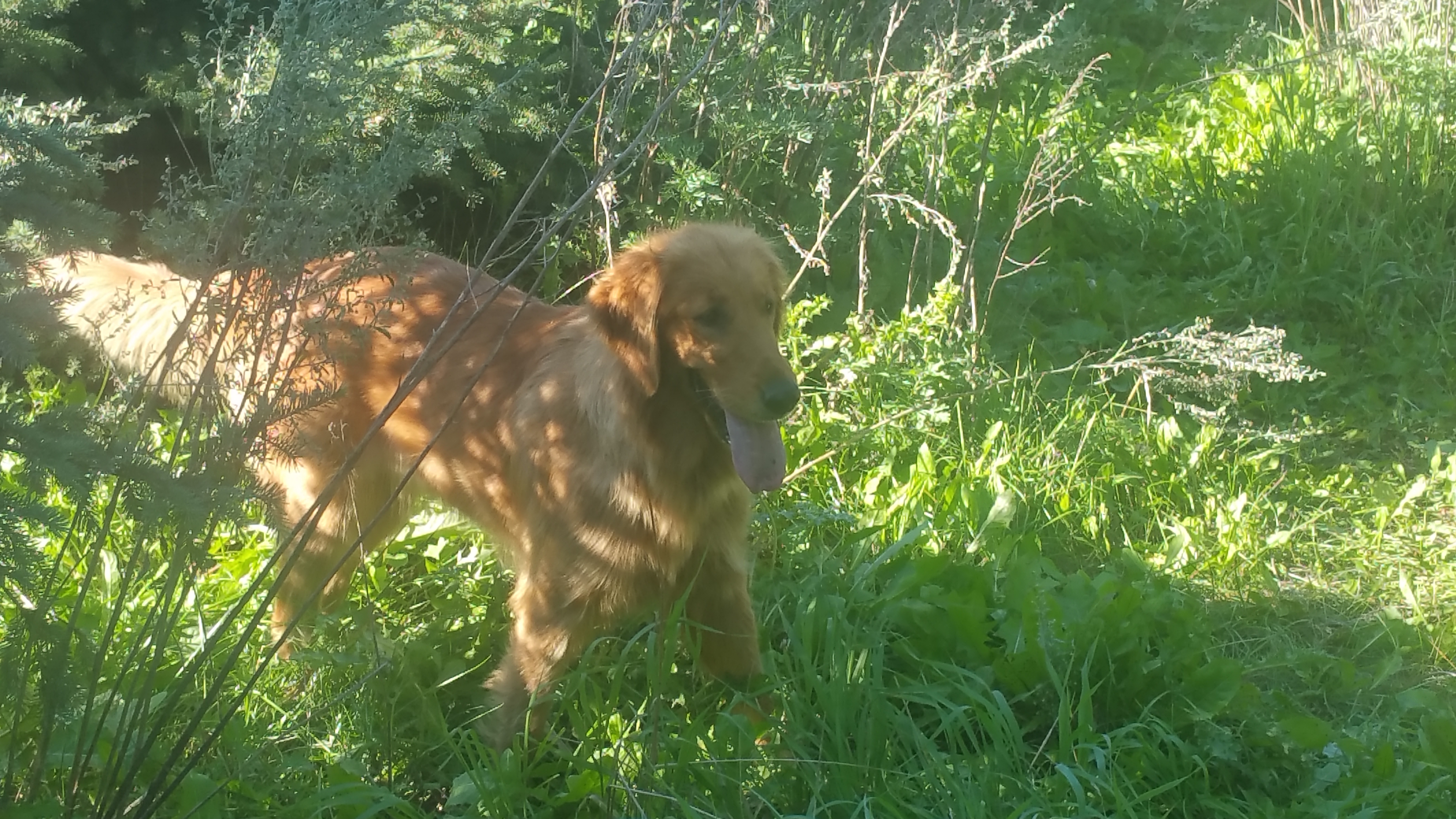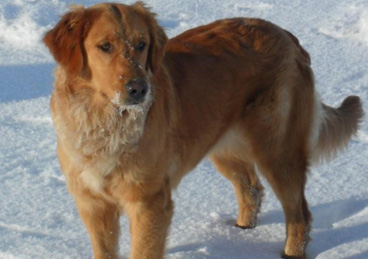 MK's Rhoda Bree: (USA) CKC. Reg. No.: 1132645 / DOB: 10-Jan-2015. Rhoda comes from excellent hunting, field dog bloodlines. She cocks her head in a self-assured way, which is just how she feels. From a pup she was the one in charge. Rhoda, at 58 lbs, is petite and beautiful! Her little head is perfectly shaped. She is very calm and collected and yet has lots of horsepower when she's on the trail. She has a lovely dark thick coat. Keep in mind when choosing one of her pups that she is petite.
….And then there is MK's Zeena Princess. AKC. Reg. No.: SR86210105 / DOB: 10-Jan-2015. Zeena and Rhoda are sisters and what a beautiful pair they are. Zeena shares her sister's self-confidence. She's the swiftest and prettiest little thing around. She loves and returns affection freely. Zeena enjoys to be where the action is. She will retrieve her little heart out. She would be perfect in both worlds of work and home. Zeena, like Rhoda, is about 52lbs of petiteness.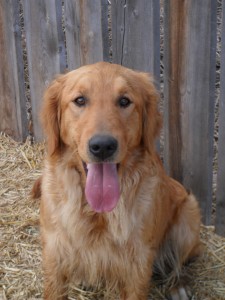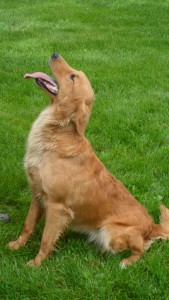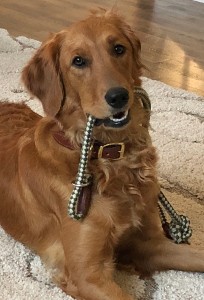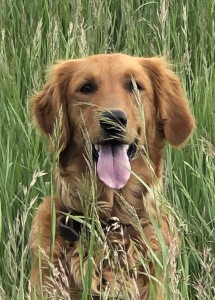 GJ's Stormy Canyon: CKC Reg No. ES723763 DOB: 01-Sep-17. As you can tell in the picture, Canyon is kind of a spoiled dog. She shares a bedroom with our daughter. Being the off-spring of Zeena she is slender, petite, and athletic,  You can see the intelligence in her shiny dark eyes which are so much like her fathers, Guy William. Canyon has an exceptionally dark and glossy coat. She has a lot of spunk and is ready for action, and yet loves to stretch out on the living room carpet and chill out with the family. She is very self-confident and ready to interact with anyone who pays her attention. We call her our sports model of a golden retriever. Canyon is about 50 lbs.