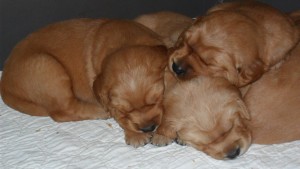 Here are Zeena's pups at 3.5 weeks.  (They were born April 25th.) They are waddling around and starting to tussle a bit. Next week I will introduce them to puppy kibble. (Not that they need it:)   Please see our upcoming litter page for our fall pups as these are all spoken for.
Autumn Gold and Guy William's pups arrived May 4th. They are now two weeks old. Everyone seems happy and content at this stage. Nothing really to report on pups besides eating and sleeping. These cuties all have homes already.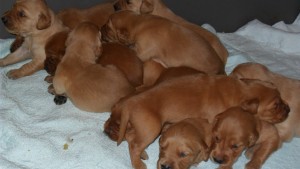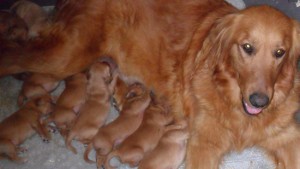 Arya and Guy William came up with a beautiful litter of goldens born on May 12. They are one week old in this picture. The pups and Mom are doing great. These pups are also all spoken for.