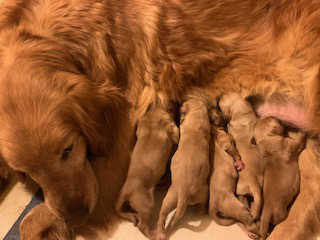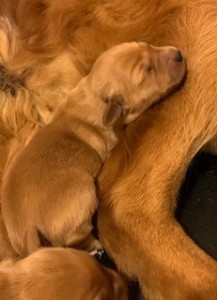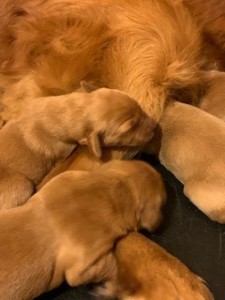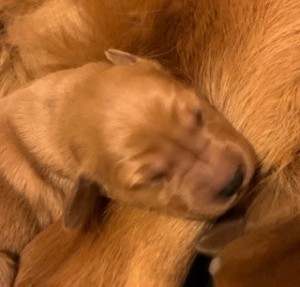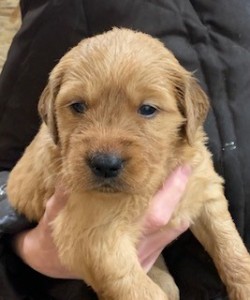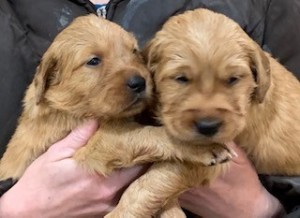 Arya and Guy Williams litter were born the night of January 31st. There are 8 pups in this golden family. This will probably be Arya's last litter. They are 4 weeks old today (Feb 28). They are enjoying the raw puppy food and still feeding on Mom too, so have the best of both worlds right now. They have really come around socially in this past week. It's cute how at this stage when we enter their space they jump up and start to scatter in all directions before stopping to see where we are. Their little feet kick into gear before the little brains:). This week they will learn more about clean space and a learn a little more independence from Mom.
You can see both of their profiles under "Our Dogs" as well as on K9Data website.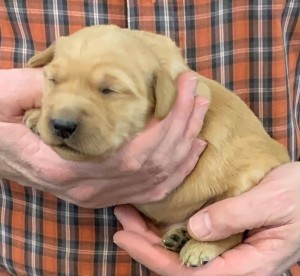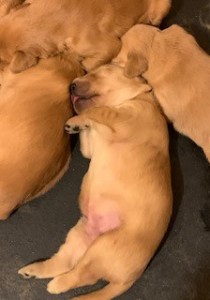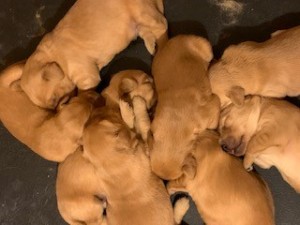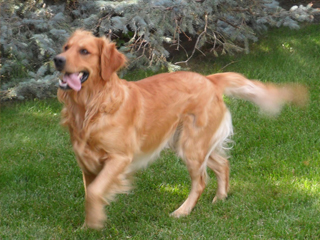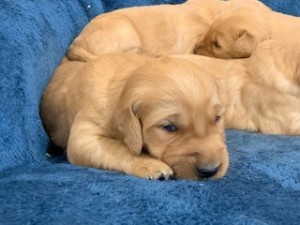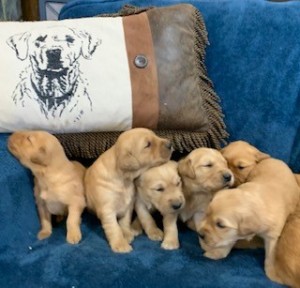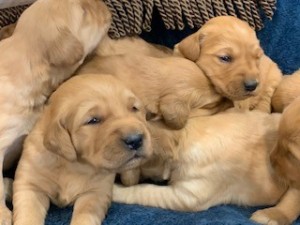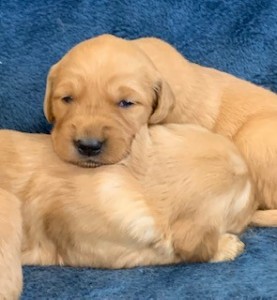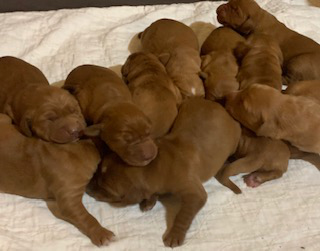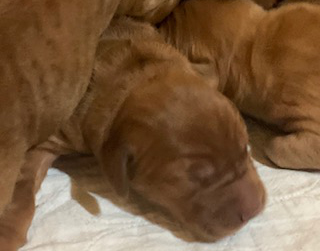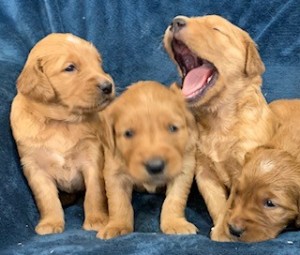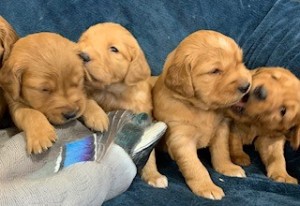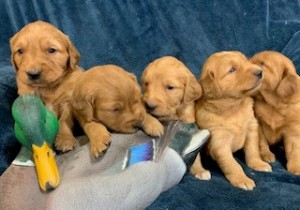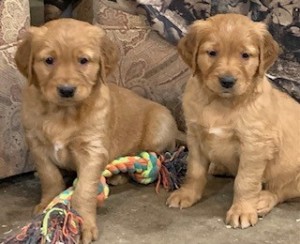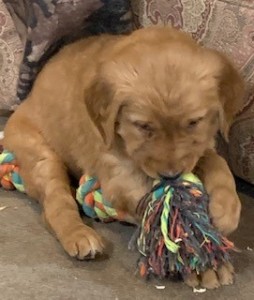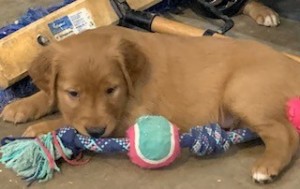 Nala and PJs litter arrived on January 20th. 10 gorgeous, perfect little pups. They are about as dark as retrievers come. All are equal size and all are doing very well, including Mom. She had 6 females and 4 males. Nala's pups are  eating like everything! They love the raw and the kibble. They are very friendly and interactive. They are a lot of fun at this stage. You can see by the pictures how they have beautiful form to them already. 
Nala's profile is on our website under "our dogs -extended family". You can find both parents on the K9data website. This will show all their health clearances, genetic tests, and pedigrees. You will need to type in the official name of each dog to get this information. PJ belongs to Goldwing Kennels. He comes from excellent hunting background. He's a quick learner and in great shape as you can tell by the picture. This is a very outstanding pair, in looks and temperament.